Like to know us better? Read our personal stories below.
We are a dedicated team of monks, professionals, and volunteers here to share our collective decades of wisdom and experience with you. We aim to teach, inspire and motivate spiritual seekers of all backgrounds on Hare Krishna mantra meditation.
Our teachings are based on the ancient wisdom texts such as the Bhagavad Gita, as presented by His Divine Grace A.C. Bhaktivedanta Swami Prabhupada and form the spiritual foundation of the meditation training offered in our classes.
Srila Prabhupada is the founder acharya (spiritual head) of the International Society for Krishna Consciousness. Srila Prabhupada not only brought bhakti yoga and the Hare Krishna maha-mantra to the western world but also circled the globe 14 times on lecture tours, bringing the teachings of Lord Krishna to thousands of people on six continents.

Men and women from all backgrounds and walks of life came forward to accept his message, and with their help, Srila Prabhupada established ISKCON centers and projects throughout the world. His edition of 'Bhagavad-gita – As it Is' is the highest-selling version of the Gita globally, having sold more than 30 million copies in 55 different languages to date.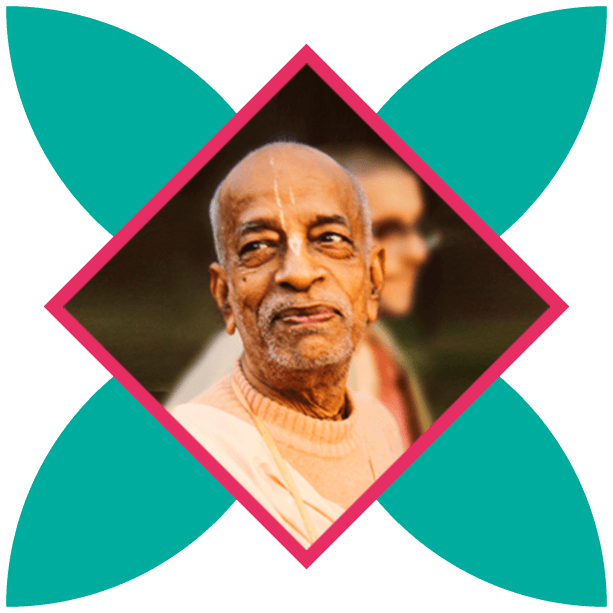 His Divine Grace A.C. Bhaktivedanta Swami Prabhupada